Venue
Four Points by Sheraton Josun, Seoul Myeongdong
Address: 36 Samil-daero 10-gil, Jung-gu, Seoul, South Korea
Tel: +82 2-6466-6000
FAX: +82 2-6466 6199
E-mail:
fourpoints@seoulmyeongdong.com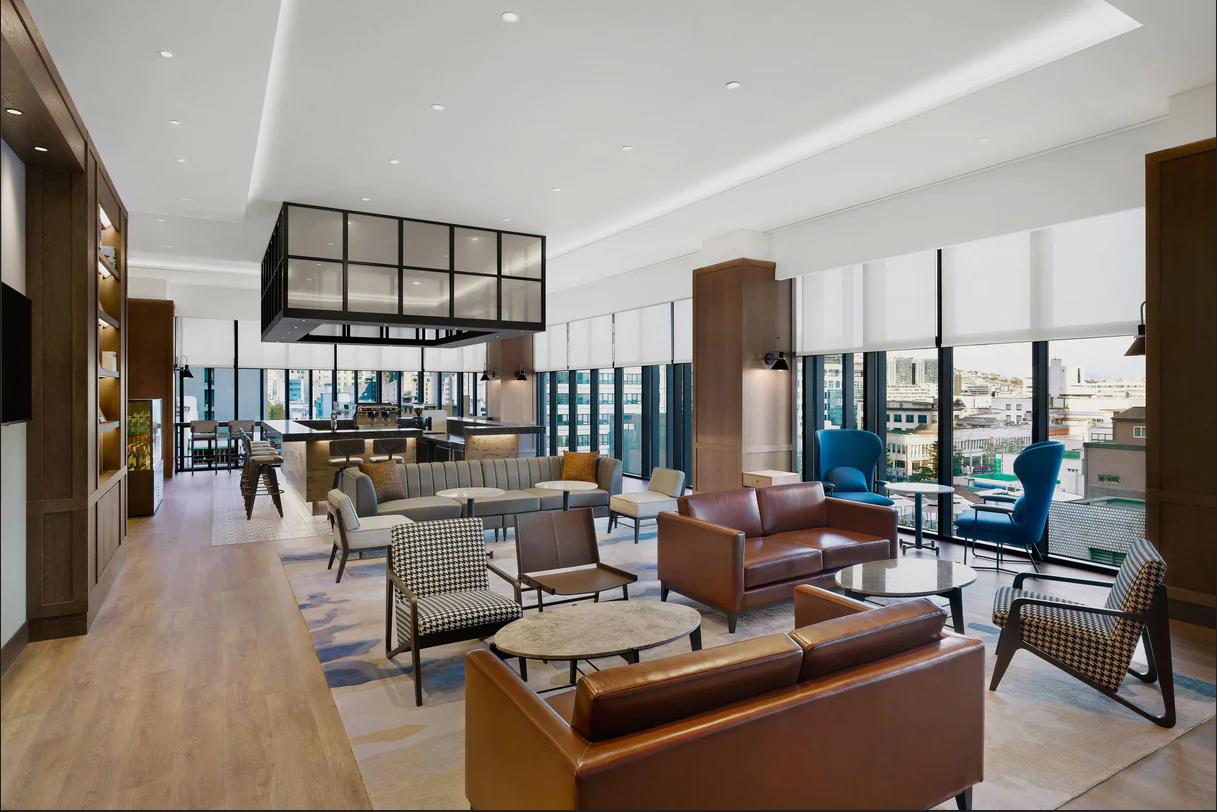 Lounge&bar
Settle in for a relaxing stay at Four Points by Sheraton Josun, Seoul Myeongdong. Located in Myeongdong, we invite hotel guests to experience Seoul, South Korea like the locals do. From found objects collected over time to our Best Brews program, featuring locally sourced craft beers on tap, everything we do at our hotel shows our respect for great design and a rich sense of the local. Start your day in Myeongdong, Seoul right with a delicious breakfast at our hotel restaurant, then return in the evening for casual and modern dining options. Free Wi-Fi lets you stay in touch with friends, family and colleagues and research Seoul's best attractions near the hotel. During your stay, keep up your workout routine in our hotel gym, partnered with Your Trainer to bring personal training and exclusive workouts right to your smart phone and tablet. A hotel designed with both business and leisure travelers in mind, Four Points offers all the essentials you need to kick back and relax in Myeongdong Seoul.
Guest Rooms
For room reservation in this hotel, please contact the hotel by telephone or email (
fourpoints@seoulmyeongdong.com
).
double-superior-guestroom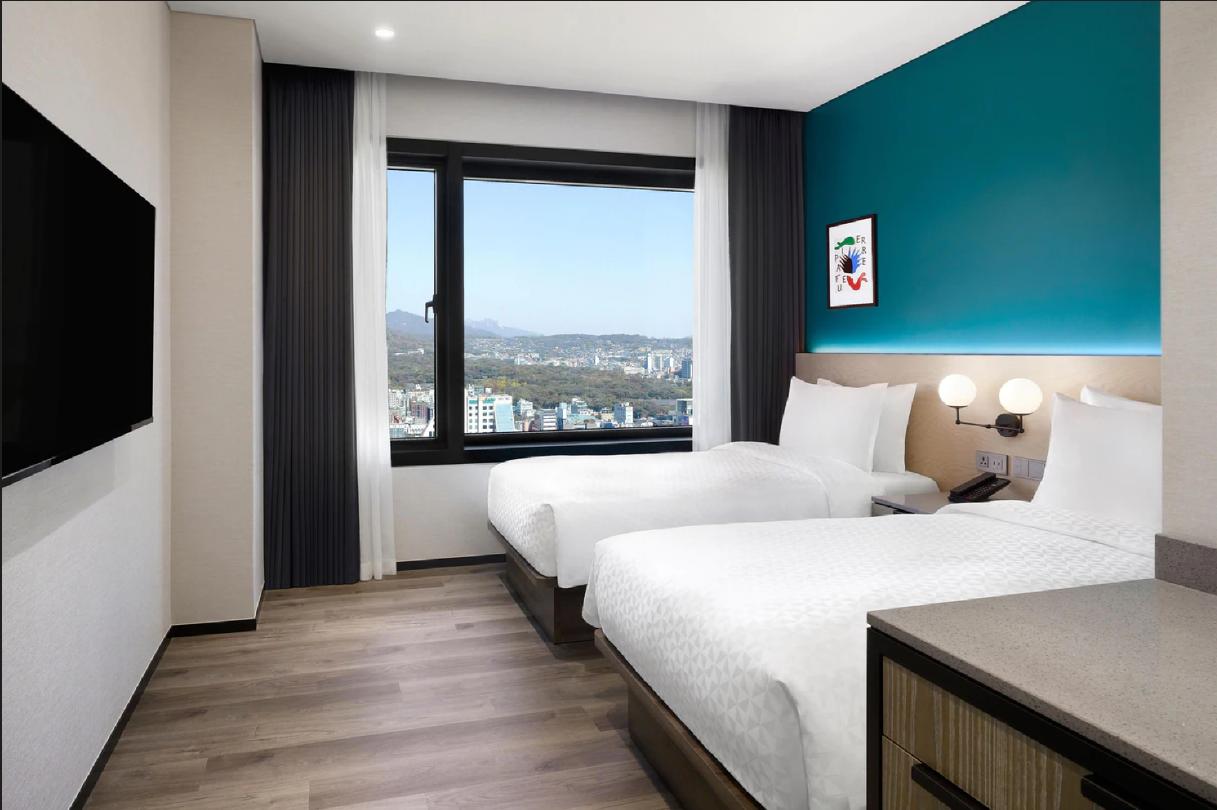 twin-superior-guestroom
Conference Rooms
PDR room
PDR room
Dining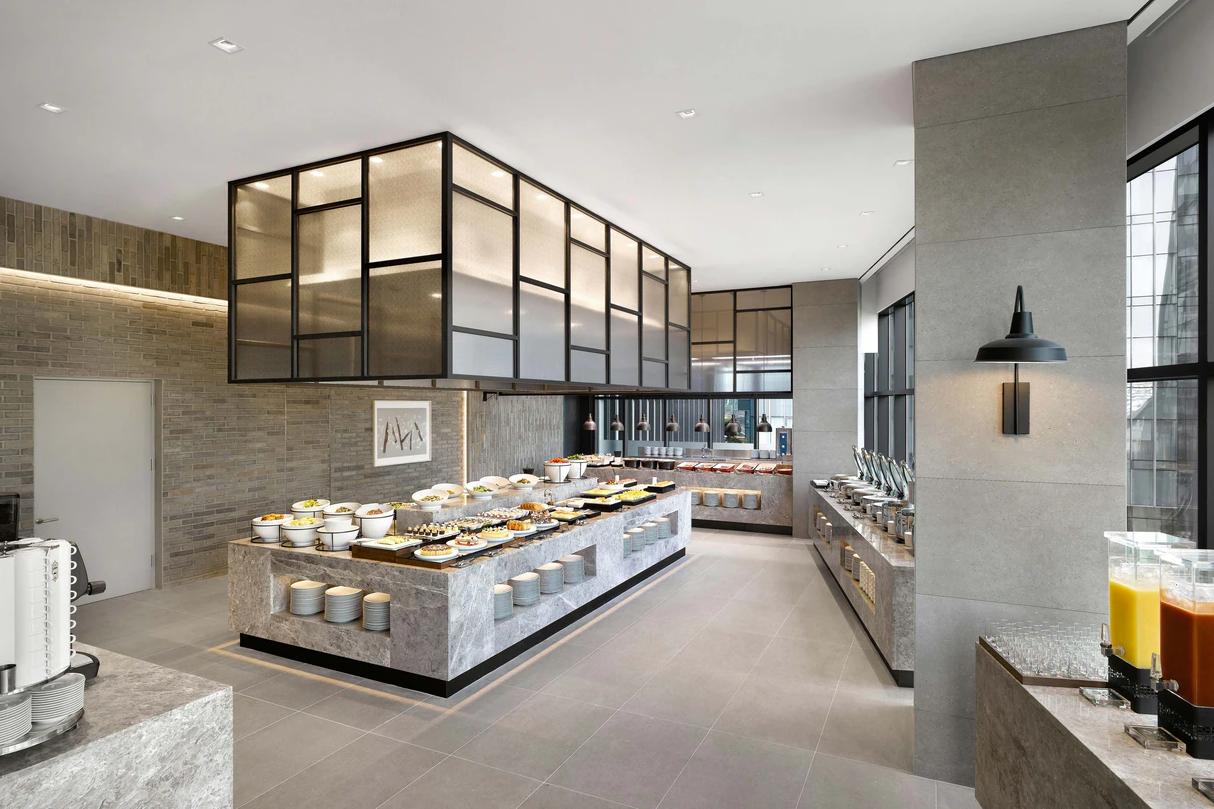 Buffet
Restaurant